Tony Hawk teams up with Eric Koston and Colin McKay to bring you "Tony Hawk's Trick Tips, Volume 2: Essentials of Street," the sequel to the enormously successful "Tony Hawk's Trick Tips, Volume 1: Skateboarding Basics." Tony and Eric show you street basics: Frontside Noseslide, Varial Heelflip, Backside 180 Kickflip and many more. Colin and Tony hit the mini ramp to teach you the foundational ramp tricks including Boardslide, 50-50 and Rock 'n' Roll.
Screenshot
Stream
Guest
Members
VIP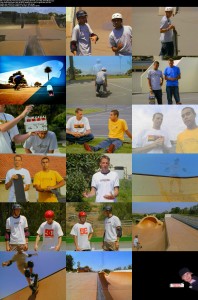 This content is for registered users only. Please
login
.
Content for certified members only. You must
login
.
Hi im Anonymous, internet is supposedly have freedom for expression and data exchange. So here i am filling the gap of this messed up world have made. Dont forget to share what we share, you can use the ff:
Facebook Share, StumbleUpon, Tweet
or
Google +1
,you don't talk about us, you only share what we lend on :)